While writing your note, you can expand a snippet by typing the abbreviation preceded by the @ symbol, and followed by hitting Tab on your keyboard. This will insert a snippet of text as long as the cursor is in a text box.

You can also insert bigger blocks of text or smart templates. When inserting a smart template, a popup window will let you edit the content before it gets inserted into the note.
Abbreviation prefix and expansion key preferences

Change your keyboard shortcuts and snippet expansion preferences on the extension settings.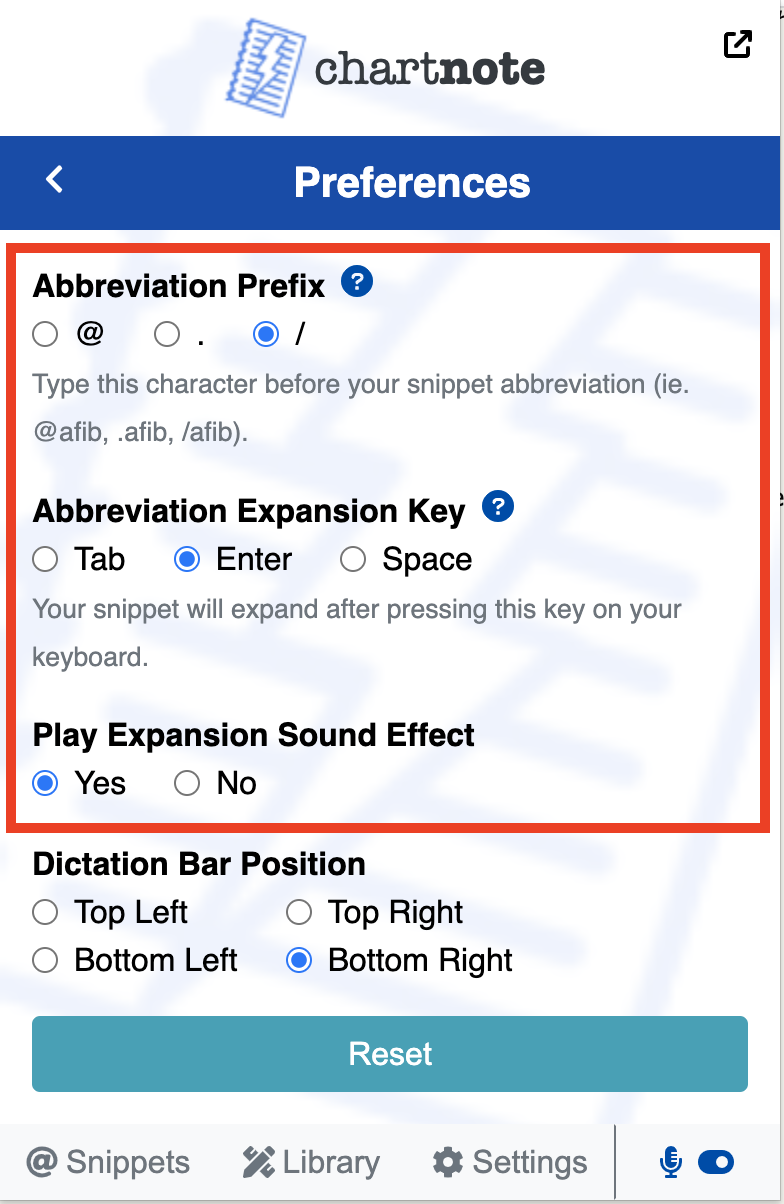 EHRs behave differently with specific characters or keystrokes. For example, AthenaHealth displays an internal library of templates or macros when typing period (.) and Elation would move to a different text box when pressing Tab on your keyboard.
Therefore, if you need to change the the character used to expand a snippet when you type your abbreviation shortcut you can do so in the extension Settings > Preferences > and select from three options: @, . or /. (i.e. instead of typing @acne, you could type .acne, or /acne to expand your snippet).
Similarly if you need to change the keystroke used to expand your snippet, you can choose to use Tab, Enter, or Space.
Search for a snippet

By default, your account is preloaded with more than a thousand templates. There is no need to memorize all the snippet abbreviations. You can always open the extension and use the search bar to find the one you are looking for.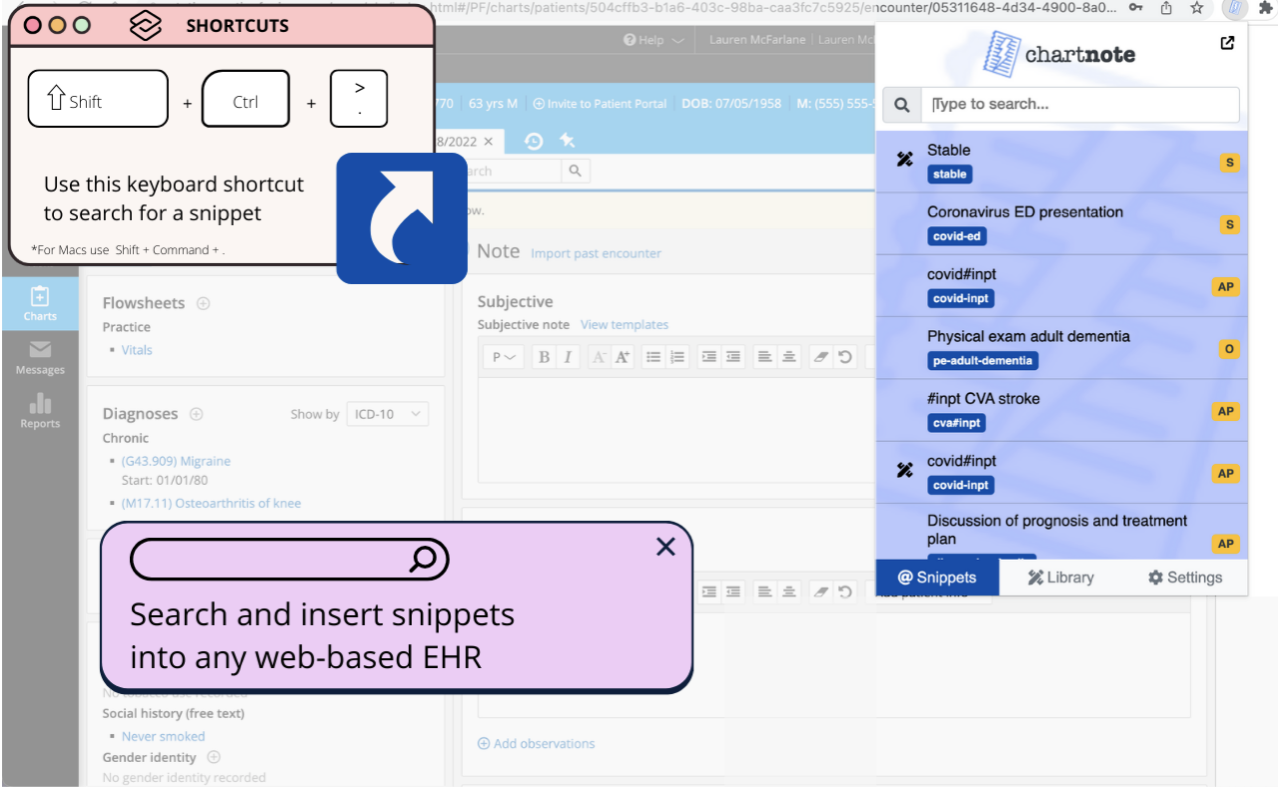 Chartnote keeps a top ten list of your most used snippets. To have quick access to the search bar or this top ten list, you can use a shortcut on your keyboard that will quickly open the extension.
Press Shift, Control and Period* simultaneously to open the extension and search for a snippet. You can use your keyboard arrows to navigate the results. Select a snippet and hit enter to insert the snippet into your note.
If your cursor is not in a text box, you will see an error message that will prevent you from inserting a snippet.
* Shortcut for Mac User: Shift + Command + .
If you can't find the snippet or template you are looking for, you can always create your own snippet or discover thousands of templates in the Chartnote Community Library. You can import any snippet into your personal library, edit and customize it to your own needs.