Dictating Your Note Using Speech-to-Text
This is a good alternative for those clinicians that don't have a dictation software at work or home.
Chartnote next generation AI voice-recognition is powered by Augnito.

It is a great solution to dictate a quick note when you don't feel like typing or using a snippet. You can also dictate a short sentence to complement your snippets.

The more you use it, the better it gets.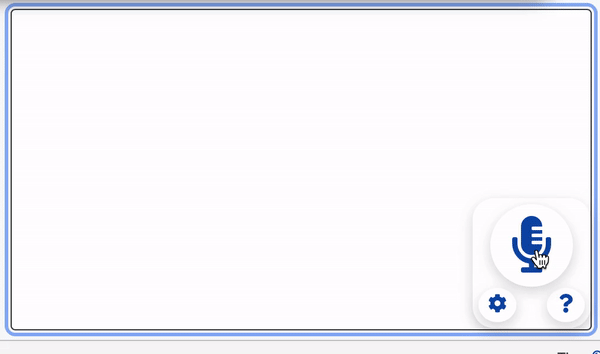 Dictate using punctuation commands.
Related Articles

Hotkeys - Navigate your note with the keyboard.

Use your keyboard to navigate and complete placeholder fields. Start/stop your microphone. Hotkeys are keyboard shortcuts that provide quick access to a particular function. They are triggered by pressing a combination of keys simultaneously on a ...

Creating and Using Input Fields

Introduction to Input Fields Add input fields to a snippet. Create customized boilerplate text. Creating a snippet in your personal library. Here is an example of a dot phrase with fill-in fields: Input fields Chartnote supports five kinds of input ...

Hands-Free Dictation Using a USB Gooseneck Microphone + Foot Pedal - great for pathology/radiology

Gooseneck Microphone If you don't want to use a handheld microphone or wear a headset, a desktop microphone is an option. A gooseneck USB microphone is ideal. It should be arranged ergonomically so that the microphone is close to your mouth while ...

Encounters - Nesting Snippets to Quickly Complete Your Note

Encounters Encounters is a feature we built to speed up even more your medical documentation. If you ever wish to insert multiple snippets at once, you can now build an Encounter. For example, let's say you currently use five snippets to complete a ...

Next Generation AI Voice Recognition

? Next-Gen AI Dictation We upgraded our dictation with a next-generation AI voice-recognition solution. It has amazing accuracy and voice commands that help you navigate your SOAP note. Next Generation AI Voice Recognition Dictate your notes using ...