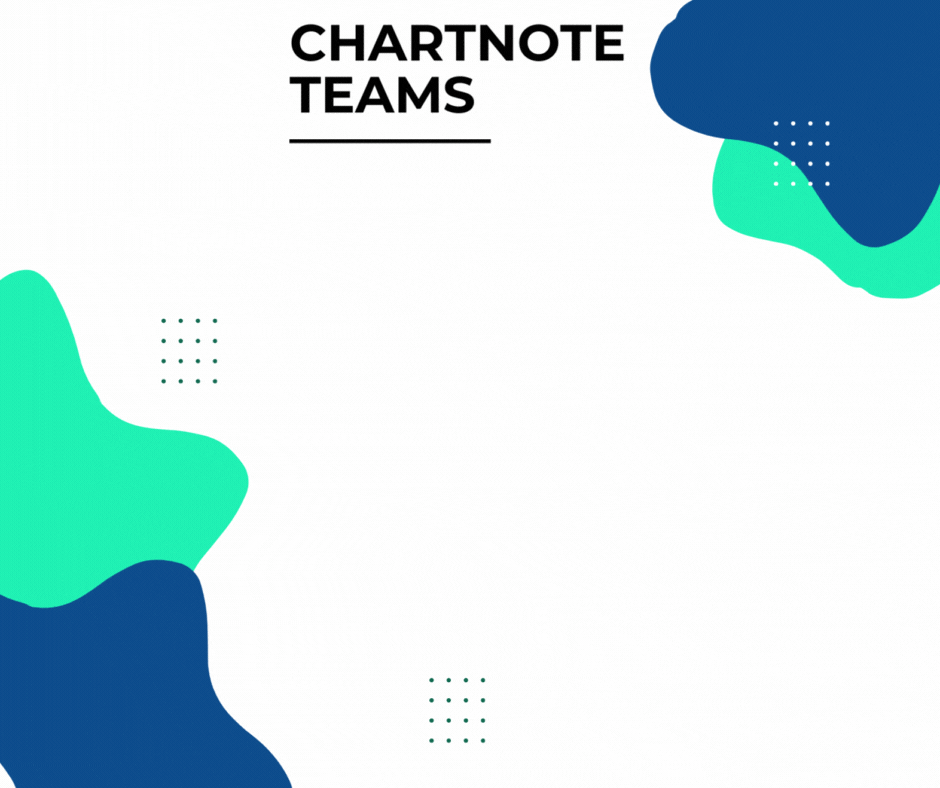 Chartnote Teams
Create a Team Today!
Chartnote Teams

Increase your team's documentation efficiency with shared snippets and voice recognition.

Shared snippets and templates for you and your team.
Create groups within your organization and share best documentation practices with everyone in your team. Let members collaborate with each other online. Set different roles and permissions to stay in control of the content.
Chartnote Teams gives admins tools to manage users with team member dashboard and consolidated billing.

All team snippets in one place

Admins can create groups within a team. Snippets shared within a group can be owned by one or more members of the group that collaborate to keep documentation practices up to date for the rest of the team. Snippets shared with the team can be imported to personal libraries that team members can then edit and personalize.

Unlimited snippet expansion and dictation for everyone in the team

Every team member has access to unlimited next generation AI voice recognition and snippet expansion that will speed up what they type, and let them focus on what matters most.

Boost clinician productivity and increase revenue

Enable your team members to see more patients and have more accurate and comprehensive coding. W
ith Chartnote's expedited medical documentation efficiency tools, your team can
decrease claims denial rates
by generating highly detailed clinical documentation.
Collaborate with other team members and let documentation assistants optimize your workflow.

Share notes with other members of your team. Let your peers, staff, or scribe have access to your note. Sharing controls gives them read-only or edit permissions.
Patient list is shared among all members of the team.

On the top left menu you can see wether you are working in your Personal account versus a Team environment.